Dunkin' Donut Singapore's menu is well-known for its extensive selection of doughnuts and beverages based on coffee. Their doughnuts are produced fresh every day and come in a variety of flavors, including glazed, chocolate, strawberry, and blueberry. Besides doughnuts, Dunkin' Donuts serves breakfast sandwiches, muffins, bagels, croissants, and other bakery items. Their coffee drinks come in a variety of flavors and can be customized with various sweeteners and milk options. Tea, hot chocolate, and seasonal drinks such as pumpkin spice lattes are also available on the Dunkin' Donuts menu.
You can find the updated pricing information for the Dunkin' Donuts menu below.
MENU
PRICE (SGD)

Donuts

Store Selected Half Dozen
$2.80
Store Selected Dozen
$2.80
Almond White Choc
$2.80
Berry Mochi Mochi
$2.80
Black Forest
$2.80
Choc Frost
$2.80
Choc Pudding
$2.80
Choco Butternut
$2.80
Choco Mochi Mochi
$2.80
cinnamon
$2.80
Cookies and Cream
$2.80
Glazed
$2.80
Hazelnutty
$2.80
Matcha Green Tea
$2.80
Salted Caramel Chocolate
$2.80
Strawberry Frost
$2.80
Sugar Raised
$2.80
Vanilla Frost
$2.80
Bavarian
$2.80
Boston Kreme
$2.80
Mr Happy
$2.80
Strawberry Filled
$2.80
Powdered Sugar
$2.80
Bleuberry Filled
$2.80
Double Choc Pudding
$2.80
Doubble Choc Heart
$2.80

Munchkins

24 Assorted Yeast Munchkins
$19.90
24 choco Butternut
$19.90

Drinks

Hot Matcha Green Tea Latte
$6.40
Hot Mocha Swirl Latte
$6.40
Hot Caramel Swirl Lattte
$6.40
Hot Latte
$5.30
Hot Capuccino
$5.30
Hot Americano
$4.20
Hot chocolate
$4.75
Iced Matche Tea Latte
$7.05
Iced Mocha Swirl Latte
$7.05
Iced Caramel Swirl Latte
$7.05
Cold Brew coffee
$4.85
Iced Latte
$5.95
Iced Americano
$4.85
Iced Chocolate
$5.40
About Dunkin Donuts
Dunkin' Donuts is a well-known American fast-food restaurant chain that specializes in coffee, baked goods, and fast food. Dunkin' Donuts, founded in Quincy, Massachusetts in 1950, has grown to become an international brand with over 12,000 locations worldwide.
Dunkin' Donuts Singapore is a well-known food franchise that specializes in baked goods, coffee, and other beverages. Dunkin' Donuts Singapore is a popular breakfast and snacking destination, with convenient locations and online ordering options to help customers satisfy their cravings.
Dunkin Donuts Menu Best Seller
Dunkin Donuts' best sellers menu is made up of their most popular food options and beverages that most customers order.
Store-selected Dozen – Dunkin Donuts' Store-selected Dozen is a great option if you're looking for a variety of doughnuts to share with a group. Each order is made up of a mix of classic and unique flavors, so there will be something for everyone to enjoy.
Store-selected Half Dozen – The Store-selected Half Dozen is a smaller version of the dozen and is perfect for an individual or small group to share. The variety of flavors is still great, and you can mix and match them to your liking.
24 Assorted Yeast Munchkins – The 24 Assorted Yeast Munchkins are a great choice if you're looking for something bite-sized and easy to share with friends and family. With a variety of flavors, this option is perfect for snacking on or as a fun addition to any party or gathering.
Iced Chocolate – This is a refreshing and indulgent drink, perfect for those who love chocolate. The balance of sweetness is just right, and it's a great choice for a hot day.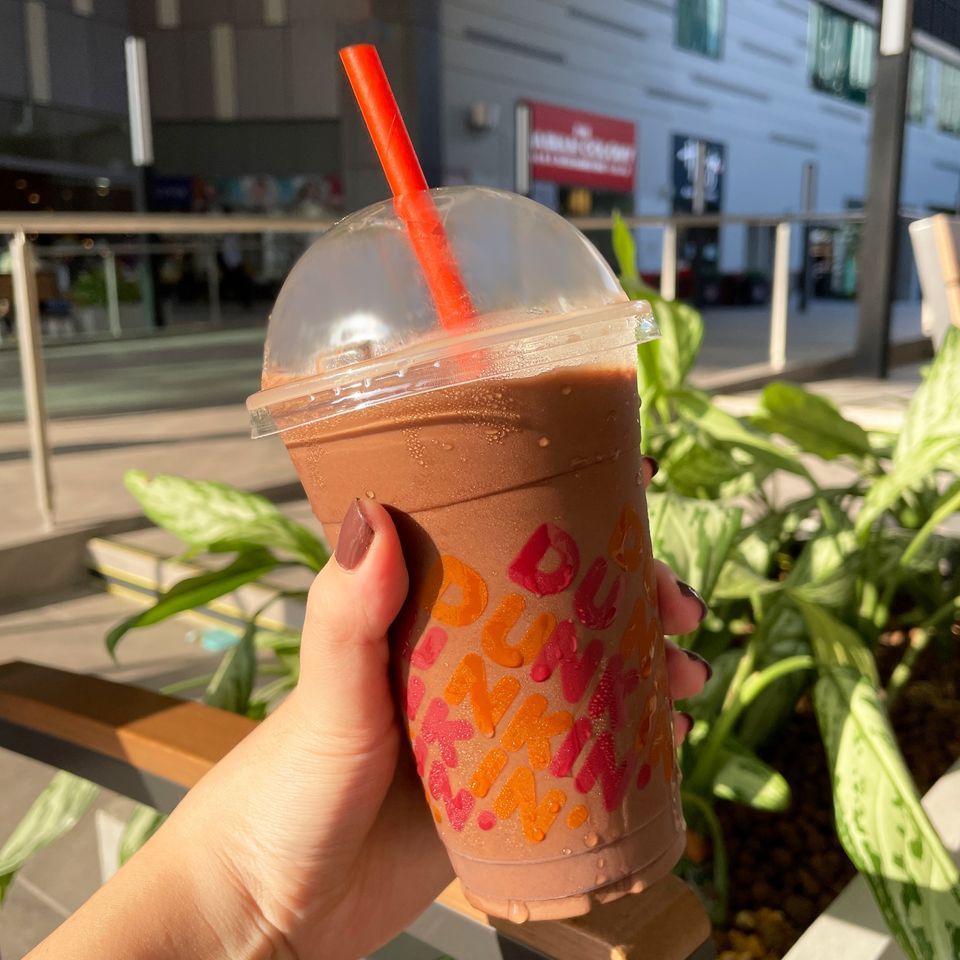 Iced Americano – The Iced Americano is a great choice if you're looking for a simple and classic coffee drink. It's refreshing and perfect for those who prefer a less sweet beverage.
Ring Donuts
Dunkin' Donuts' ring donuts menu offers a good variety of flavors and textures that are sure to satisfy any sweet tooth.
Almond White Choc – This donut has a perfect balance of nutty and sweet flavors, with just enough almond flavor to complement the white chocolate glaze. The donut is soft and fluffy, making for a delicious treat.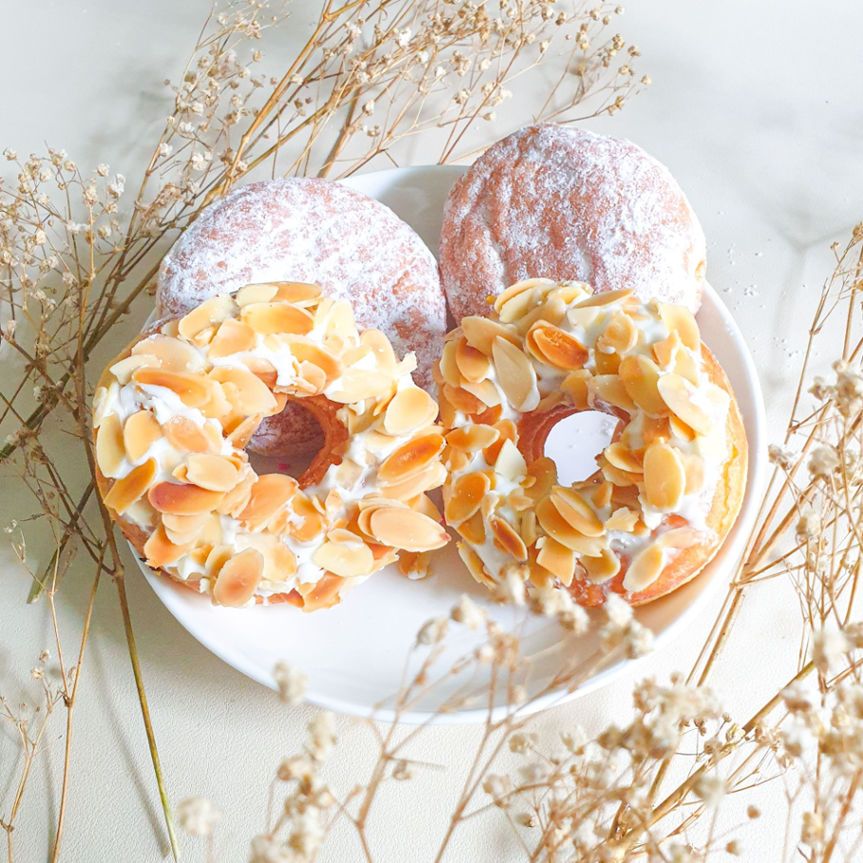 Black Forest – With a rich chocolate cake base and a generous amount of chocolate frosting, Black Forest is a donut that is a chocolate lover's dream. It also has an additional cherry filling that adds a nice pop of fruity flavor that pairs well with the chocolate.
Choc Frosted – This classic chocolate frosted donut is a favorite of many Dunkin Donuts customers. The chocolate frosting is thick and chocolatey, making the donut not too dry or too moist.
Shell Donuts
Dunkin' Donuts' Shell Donuts menu offers a variety of delicious options with a range of flavors and textures.
Bavarian – The classic Bavarian shell donut has a soft and fluffy shell filled with rich Bavarian cream. The cream that fills this donut is sweet and creamy, with just the right amount of vanilla flavor which makes it perfect for people who has a sweet tooth.
Blueberry Filled – The shell of Blueberry Filled donuts is fluffy and light, with a burst of sweet and tangy blueberry filling that complements the doughnut perfectly. This donut is perfect for those who are looking for a donut with fruity flavors.
Boston Kreme – Boston Kreme's shell is soft and airy, filled with creamy vanilla custard, and topped with a rich chocolate glaze. The combination of sweet and chocolaty flavors is truly indulgent making it a must-try for chocolate lovers.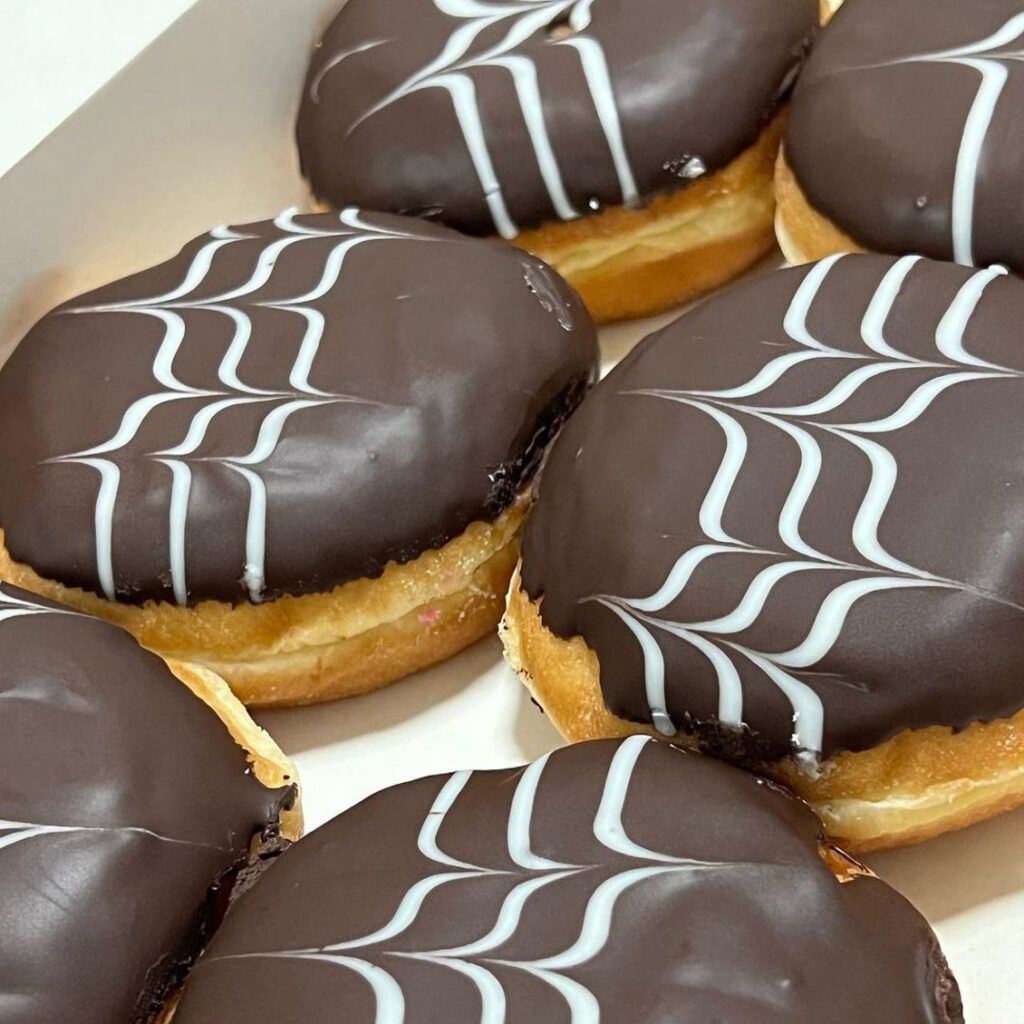 Dunkin' Donuts Premium Menu
Dunkin' Donuts' premium includes a variety of unique and delicious flavors that are different from their standard donut offerings. These premium donuts are made with high-quality ingredients, such as real fruit, premium chocolate, and gourmet toppings, and have a more complex design and presentation.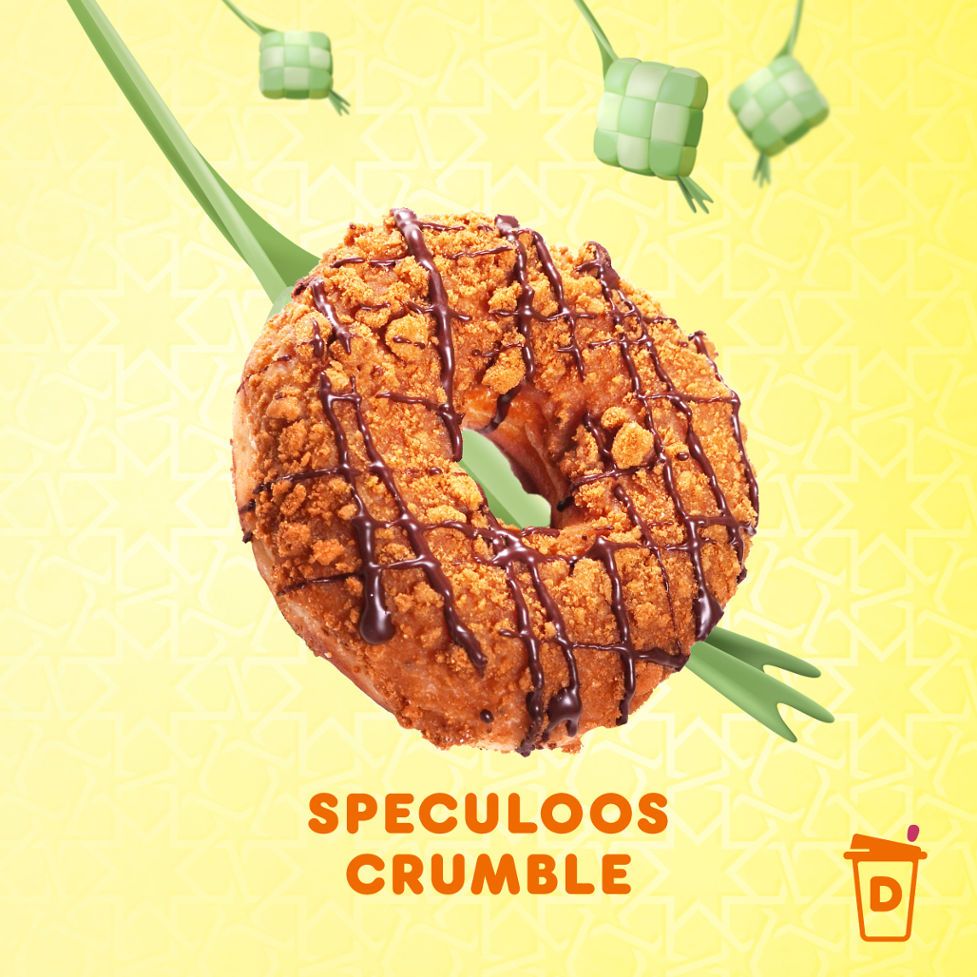 Dunkin' Donuts Menu Munchkins
Dunkin' Donuts' munchkins are delicious, bite-sized doughnut holes that come in a variety of yummy flavors. They're perfect for snacking on or sharing with friends and family. You can buy them individually or in packs of 10, 25, or 50. Munchkins are a popular choice for those who want to enjoy the great taste of Dunkin' Donuts in a smaller, easy-to-carry package. Grab a box of these tasty treats and enjoy the goodness of Dunkin' Donuts wherever you go!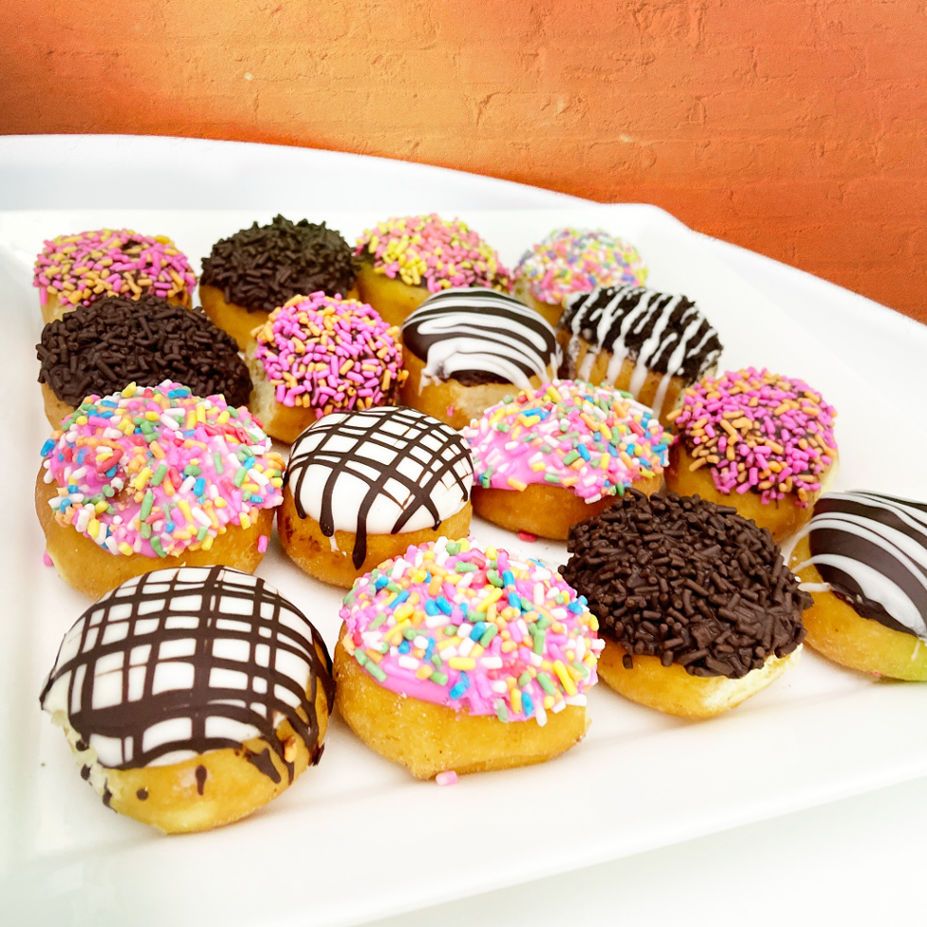 Dunkin' Donuts Menu Delivery
Dunkin' Donuts offers delivery services in Singapore through various delivery platforms such as GrabFood, Foodpanda, and Deliveroo. The delivery menu may differ slightly from the in-store menu, but it still includes a wide range of doughnuts, beverages, sandwiches, and other snacks.
Social Media Pages
Get your daily dose of sweetness from Dunkin' Donuts! Follow their social media pages to stay updated on their latest offerings, promotions, and exciting contests. With a wide range of delicious donuts and refreshing beverages, you wouldn't want to miss out on their mouth-watering treats. Head over to their restaurant or order online to satisfy your cravings today!
Facebook: https://www.facebook.com/dunkindonuts.sg
Instagram: https://www.instagram.com/dunkindonuts_sg/
Website: https://dunkindonuts.com.sg/
FAQs
Does Dunkin' Donuts offer other food items besides doughnuts?
Yes, Dunkin' Donuts sells items other than doughnuts, such as breakfast sandwiches, bagels, muffins, croissants, and hash browns.
Does Dunkin' Donuts offer catering services?
Dunkin' Donuts does offer catering services for both small and large events, with customizable packages that include coffee, doughnuts, sandwiches, and more.
Does Dunkin' Donuts have any promotions or discounts?
Dunkin' Donuts frequently offers promotions and discounts, such as discounted coffee refills, special deals on certain menu items, and rewards programs for regular customers.
Is Dunkin' Donuts halal or haram?
Dunkin' Donuts Singapore is not halal-certified. However, they also have a policy of using only pork-free ingredients in their products.
Conclusion
Dunkin' Donuts is a well-known international chain whose menu offers a wide range of coffee, donuts, and baked goods. The menu includes a variety of flavors and options for various food needs, making it appealing to a diverse audience. Dunkin' Donuts Singapore also provides a delivery service, allowing customers to enjoy their products without leaving their homes. Overall, Dunkin' Donuts is a popular choice for many people seeking a quick breakfast or snack on the go.