The Superman Nasi Lemak menu consists of set meals where the Nasi Lemak, Bee Hoon, and Noodles are paired with two or more side dishes. The sambal chili adds an appetizing fragrance and flavor to these set meals. It also serves an extensive selection of side dishes and an a la carte meal comprising chicken wings. These cuisines are prepared using the best and most authentic ingredients to satisfy their customers' palates. 
You can find the updated pricing information for the Superman Nasi Lemak menu below.
MENU
PRICE (SGD)

A La Carte

Superman Chicken Wings (3 pcs)
$7.20
Superman Chicken Wings (5 pcs)
$11.20

Mains

Superman Set A (Nasi Lemak, Chicken Wing, Egg & Peanuts)
$6.50
Superman Set B (Nasi Lemak, Chicken Cutlet, Egg, & Ikan Bilis)
$7.50
Superman Set C (Nasi Lemak, Luncheon Meat, Egg, Otah, & Ikan Bilis)
$7.50
Superman Set D (Nasi Lemak, Fish Fillet, Hot Dog, & Nuggets)
$7.50
Superman Set E (Bee Hoon or Noodle, Luncheon Meat, Fish Fillet, & Egg)
$7.50
Superman Set F (Bee Hoon or Noodle, Chicken Wing, & French Beans)
$6.90
Superman Set G (Bee Hoon or Noodle, Fishcake, & Ngoh Hiang)
$6.90

Sides

Bean Curd Skin
$1.30
Cabbage
$1.80
Chicken Cutlet
$3.20
Chicken Drumstick
$4.00
Chicken Nugget
$0.80
Chilli Fishcake
$2.00
Egg Plant
$1.80
Fish Fillet
$1.60
French Bean
$1.80
Fried Egg
$1.10
Hae Bee Hiam Spicy Dried Shrimp
$2.00
Hash Brown
$1.40
Hot Dog
$1.10
Ikan Bilis
$1.40
Kuning Fish
$1.50
Lady Finger
$1.80
Leek with Tofu
$1.80
Long Bean Egg
$1.80
Long Bean with Toufu
$1.80
Long Fishcake
$1.80
Luncheon Meat
$1.40
Ngoh Hiang
$2.00
Otah
$1.30
Sambal Egg
$1.80
Seaweed Chicken
$0.90
Sotong Ball
$0.90
Taiwan Sausage
$2.00
About Superman Nasi Lemak 
Superman Nasi Lemak is a well-known restaurant in Singapore specializing in Nasi Lemak, a famous fragrant rice in Malaysia. The management aims to serve affordable, authentic, and flavorsome Nasi Lemak and other side dishes to the locals and tourists. It has a great ambiance that gives diners a good dining experience. This restaurant is situated in a good location that is easily accessible by public transportation. 
Superman Nasi Lemak Menu Mains 
Superman Nasi Lemak offers seven different sets of main dishes. It serves four sets of Nasi Lemak and three sets of Bee Hoon or noodle paired with various side dishes and served with sambal chili. 
Superman Set A – This set comprises Nasi Lemak, egg, chicken wing, and peanuts. The chicken wing is seasoned and deep-fried until it achieves the right texture and flavor. The fried egg has crispy edges and gooey egg yolk that add a delicious taste, and the peanuts have a salty taste that complements well with other ingredients.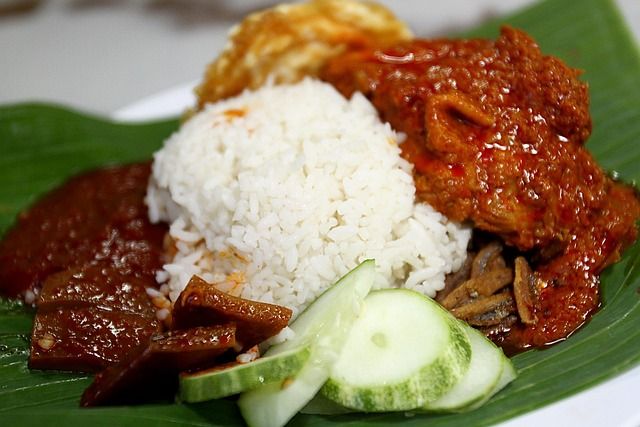 Superman Set B – Nasi Lemak is paired with chicken cutlet and egg. The chicken cutlet is coated evenly with a special batter and deep-fried expertly to make it tender and flavorful, making each bite satisfying. It also comes with Ikan Bilis, that infuses an appetizing aroma and salty taste. 
Superman Set D – An excellent meal option for your kids that always capture their interest and satisfy their cravings. It includes fragrant Nasi Lemak and fried cuisines such as hot dogs, fish fillets, and nuggets. 
Superman Set E – This set meal is excellent for those who love bee hoon or noodle. It comprises luncheon meat, egg, and fish fillet packed with flavors as they are cooked expertly. 
Superman Set G – In this set, your choice of noodle or bee hoon is served with ngoh hiang and fishcake. The spices of ngoh hiang give a savory taste that complements the fish cake's tender texture. 
Superman Nasi Lemak Menu Sides 
Superman Nasi Lemak offers a wide array of side dishes that goes perfectly with main cuisines and is perfect for all ages. It comprises chicken, eggs, seafood, meat, vegetables, and other Singaporean delicacies. 
Chicken Drumstick – This chicken drumstick is one of the crowd's favorite meals as it is highly palatable. It is well-seasoned with special spices and cooked expertly to make it tender and flavorful and give diners a gratifying meal.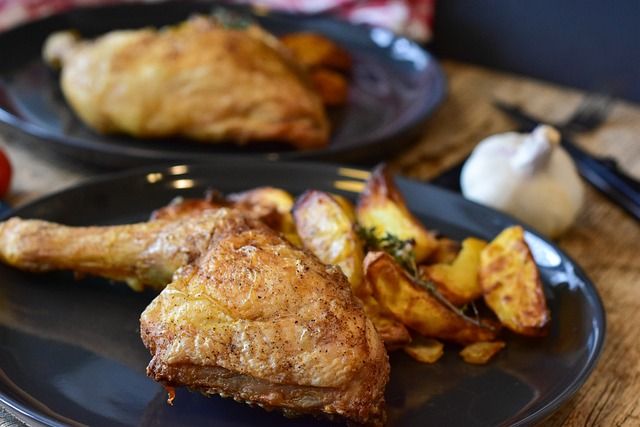 Taiwan Sausage – It is a popular and most-loved street food in Taiwan that can be enjoyed anytime. This sausage has sweet and juicy meat and is crunchy on the outside. The distinctive aroma and savory flavor of this Taiwan sausage make it appetizing. 
Hae Bee Hiam Spicy Dried Shrimp – Enjoy a flavorsome meal by adding this spicy dried shrimp. It is made with minced dried shrimp cooked in a special blend of spices. The aroma, spiciness, and umami flavor profile will excite your senses. 
Hash Brown – The finely julienned potatoes are cooked in the restaurant's special spices and deep-fried until golden brown. It is known for its tenderness which balances with the crispy texture of its skin. 
Bean Curd Skin – Bean curd skin is one of the common ingredients used in different cuisines, as its taste and texture go perfectly with other dishes. It is a perfect substitute for those who do not eat meat or follow a special diet. 
Sotong Ball – The springy texture and savory taste of this squid ball make it addicting. These bite-sized balls have a flavor and presentation that appeals to the palate of people from different walks of life. 
Seaweed Chicken – One of the snack or side dishes where chicken and seaweed are combined, resulting in surprisingly delicious cuisine. The chicken thigh is coated with batter, cooked expertly, and wrapped in nori or seafood. It has a visually appealing presentation that will encourage you to try it. 
Sambal Egg – This dish features a hard-boiled egg smothered in a sambal sauce. It is easy to prepare, pairs well with rice or noodles, and has a spicy goodness that will stimulate your appetite. 
Superman Nasi Lemak Menu A La carte
The A La Carte of Superman Nasi Lemak consists of Chicken Wings that come in three and five pieces. These chicken wings are flavorful as they are coated evenly with the unique blend of batter created by the restaurant. 
Chicken Wings (3 pcs) – Three pieces of chicken wings are served in this set, suitable for two to three people. It can be enjoyed on its own or as an additional dish to your main meal, as it has a surprising goodness that will make you return for more. 
Chicken Wings (5 pcs) – It includes five pieces of delicious and crispy chicken wings. This is good for sharing of three to five people. Chicken wings' popularity and delicious taste make them one of the most-sought cuisines in this restaurant.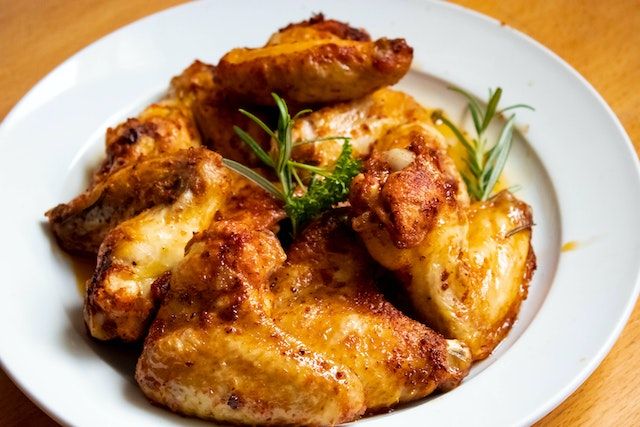 Superman Nasi Lemak Menu Delivery 
Satisfy your Nasi Lemak, Bee Hoon, or Noodle cravings wherever you are through the partnered delivery platforms of Superman Nasi Lemak. The flavorsome Asian cuisines Superman Nasi Lemak serves are available in Foodpanda, GrabFood, and Deliveroo. 
Social Media Pages
Join them on social media and visit their store to experience the true essence of nasi lemak, where every bite is a burst of Malaysian-Singaporean culinary delight. Superman Nasi Lemak Singapore: Indulge in the superhero of nasi lemak!"
Facebook: https://www.facebook.com/supermannasilemak
Instagram: https://www.instagram.com/supermannasilemak/
FAQs
Where is Superman Nasi Lemak located? 
Superman Nasi Lemak is located at The Poiz Centre (51 Upper Serangoon Rd, #01-11 The Poiz Centre, Singapore 347697). 
What makes Superman Nasi Lemak special? 
The satisfying goodness and distinctive taste of Nasi Lemak, Noodles, and Bee Hoon are the features of Superman Nasi Lemak that make it special. 
Are there vegetarian options available at Superman Nasi Lemak? 
Yes, some of the side dishes at Superman Nasi Lemak are good for vegetarians, but its main meals and a la carte do not include vegetarian options. 
What are some popular side dishes at Superman Nasi Lemak? 
Fish Fillet and Cabbage are some of the popular side dishes at Superman Nasi Lemak. 
Is Superman Nasi Lemak halal-certified? 
No, Superman Nasi Lemak is not a halal-certified restaurant. 
Conclusion
The Superman Nasi Lemak menu is family-friendly as it serves cuisines perfect for all ages. It is also known for offering affordable and authentic dishes that always impress its customers. The combination of cuisines served in its set meals and the side dishes it offers are well-thought-out to ensure that customers will have a good experience which will encourage them to look forward to their next visit.