Are you currently looking for a nice Chinese restaurant here in Singapore but don't have a clue about where to go? I think I can help you with that since I have a great recommendation for you. Have you heard about Jia Xiang Xiao Chu? If not yet perfect since in this article we are going to get to know them more. The Jia Xiang Xiao Chu menu has a lot of delicious foods to offer plus the good news is they offer an affordable price for everything that is meant for sharing. Interesting right? If you're excited about this I am just as excited as you are so let's not delay things here and stuck with a long introduction, without further ado let's start! 
You can find the updated pricing information for the Jia Xiang Xiao Chu menu below.
MENU
PRICE (SGD)

This month special

Green pepper grilled fish
$23.40
Sour vegetable grilled fish
$23.40
Spicy grilled fish
$23.40
Mala grilled fish
$23.40

Signature series

Sour vegetable fish fillet
$19.80
Fried pork intestine
$18.00
Spicy crawfish
$35.00

Hot dishes

Twice cooked pork
$13.00
Fish flavored shredded pork
$14.80
Stir fried pork with garlic sprout
$14.80
Shredded pork with sweet beans sauce
$15.80
Fried clam
$18.00
Poached spicy sliced pork
$19.80
Poached spicy sliced fish
$19.80
Fried pork intestine with brown sauce
$18.00
Spicy diced chicken
$15.60
Bamboo shoot with bbq pork
$18.50
Braised beef feet
$16.80
Hot & spicy squid
$17.50
Stir fry pickled vegetable glass noodles
$12.50
Stir fry beansprouts vegetable glass noodles
$10.80
Beef with spring onions
$11.00
Pork trotter in chili oil
$21.60
Sweet and sour pork
$16.60
Green pepper shredded pork
$16.00

Dry-fried & stewed series

Dry-fried Sliced Potato
$14.80
Stewed Mushroom with Chicken
$18.80
Sour Cabbage Stewed with Pork Belly
$15.80
Dry-Fried Cauliflower
$16.80

BBQ series

Grilled Pork Trotter
$7.00
Grilled Mutton
$5.80
Grilled Beef
$5.80
Grilled Pork Belly
$3.60
Grilled Chicken
$3.60
Grilled Chicken Mid Joint Wing
$5.00
Grilled Pork Intestine
$5.40
Grilled Chicken Gizzard
$3.60
Grilled Sausage
$4.50
Grilled Man Tou
$3.60
Grilled Prawns
$5.40
Grilled Mushrooms
$3.60
Grilled Abalone Mushroom
$3.60
Grilled Eggplant
$6.50
Grilled Squid
$7.50
Clam Noodle in Tin Foil
$7.80
Grilled Sweet Corn
$2.50
Tofu in Tin Foil
$6.20
Grilled Hot Dog Sausage
$4.00
Enoki Mushroom In Tin Foil
$6.20
Grilled Mutton Ribs
$27.80

Vegetables

Fried shredded potato
$9.00
Dry fried string beans
$11.80
Fried Potato, Green Pepper & Eggplant
$10.80
Stir-fried Lettuce
$11.80
Eggplants with Minced Pork
$9.60
Fried Cabbage
$10.50
Sauteed Chinese Yam W/ Black Fungus
$12.00
Stir-Fried Shredded Lettuce
$12.00

Tofu and eggs

Spicy tofu
$9.00
Fried Egg & Tomato
$9.00
Fried Egg & Chives
$11.00
Centuary Tofu
$10.00

Cold dishes

Garlic Cucumber
$7.00
Pork Ear & Cucumber
$10.00
Black Fungus in Sauce
$7.00
Fried Peanuts
$7.00
Bean Curd Skin in Sauce
$7.00

Main

Steamed Dumpling
$7.50
Rice
$1.10
About Jia Xiang Xiao Chu
Jia Xiang Xiao Chu is a popular restaurant that is located in Singapore that offers the most authentic and delicious Chinese cuisine. The place itself has a very inviting and cozy atmosphere with comfortable and great lighting inside the store. Their menu concentrates on a variety of Chinese dishes whether it's traditional or fusion-styled way of cooking. Aside from food this restaurant also serves different kinds of drinks including cocktails, beer, and wines.
This restaurant is known for its flavorful and fresh ingredients. They use traditional ways of cooking Chinese cuisine and make sure to use techniques to create a healthy and delicious meal. If you're a vegan or a vegetarian no worries since Jia Xiang Xiao Chu also offers those kinds of dishes. Aside from those the restaurant is also offering special events and catered services and is always open for lunch and dinner. 
Jia Xiang Xiao Chu Menu Best Seller
After several attempts, we successfully Gather Jia Xiang Xiao Chu best selling items. Here are some on the list. 
Sweet and Sour Pork – Sweet and sour pork version of Jia Xiang Xiao Chu is super tasty and very tender fall off the bone ribs part of the pork. Their sweet and sour pork is glazed in a sweet sauce that is a bit tangy but delicious. Perfect with any rice meal or just plain rice. The meat is really tasty and delicious, this one is a must-try.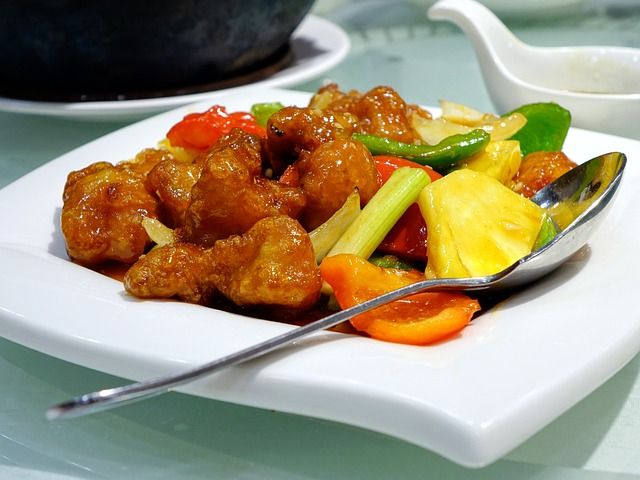 Mala Hotpot – One of Jia Xiang Xiao Chu best selling items is their mala hotpot. This hotpot is made with combinations of broccoli, Potato, lotus root, sweet potato vermicelli, mushroom, and beancurd sheets then fried into a homemade mala paste. This one is quite popular among their local customers that's why it's not surprising that their mala hotpot is included in their best sellers. 
Twice-cooked Pork – Twice-cooked pork is a delicious and mouth-watering dish that is actually a Chinese delicacy. pork belly cooked in spicy chili paste, the meat is very tender and at the same time, the spicy chili paste is fragrant making this dish one of the best dishes that you can find in their menu. 
Rice – This might sound funny but rice is one of the best-selling items on their menu. Their tasty & fluffy grains pair perfectly with any of your favorite dishes on their menu. 
Jia Xiang Xiao Chu Menu Hot Dishes
On the hot dishes menu of Jia Xiang Xiao Chu, they offer 18 dishes overall. Twice Cooked Pork is the first item followed by Fish Flavored Shredded Pork, Stir-fried Pork with Garlic Sprout, Shredded Pork with Sweet Bean Sauce, Fried Clam, Poached Spicy Sliced Pork, Poached Spicy Sliced Fish, Fried Pork Intestine with Brown Sauce, and Spicy Diced Chicken. Other options are Bamboo Shoot With BBQ Pork, Braised Beef Feet, Hot & Spicy Squid, Stir-Fry Pickled Vegetable Glass Noodles, Stir-Fry Beansprouts Glass Noodles, Beef With Spring Onions, Pork Trotter In Chilli Oil, Sweet & Sour Pork and Green Pepper Shredded Pork.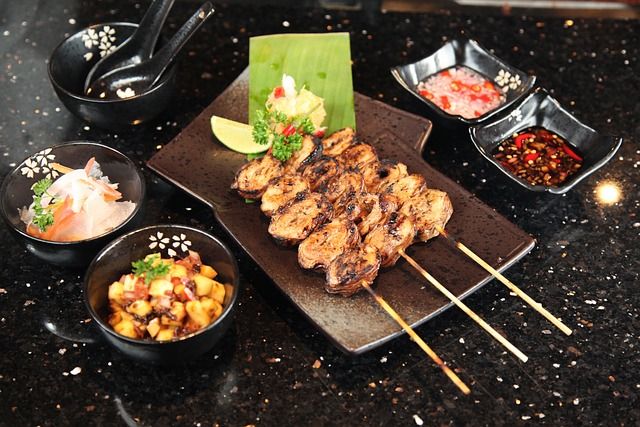 Dry Fried & Stewed Series 
Jia Xiang Xiao Chu's menu offers a choice of four tantalizing dishes. First up, savor their Dry-Fried Sliced Potato, a dish that combines the perfect balance of crispiness and softness. Then, you can taste the delicately flavored Stewed Mushroom with Chicken, where every bite reveals a fusion of earthy mushrooms and tender chicken. Don't forget their unique Sour Cabbage Stewed with Pork Belly, a dish where the tangy cabbage perfectly complements the richness of the pork belly. Lastly, they offer a vibrant Dry-Fried Cauliflower dish, bringing a healthy and tasty option to the table. Each item on the menu promises a delightful culinary journey.
Mala Hotpot
Mala's hot pot price started at $1. This one is made with combinations of delicious and different kinds of items just as potato, lotus root, broccoli, beancurd, and many more. The thing is the customer will be the one to choose which item to put on their mala hotpot. Before they will cook everything on mala paste. Mala hotpot is quite popular among their customers and can be identified as their signature dish.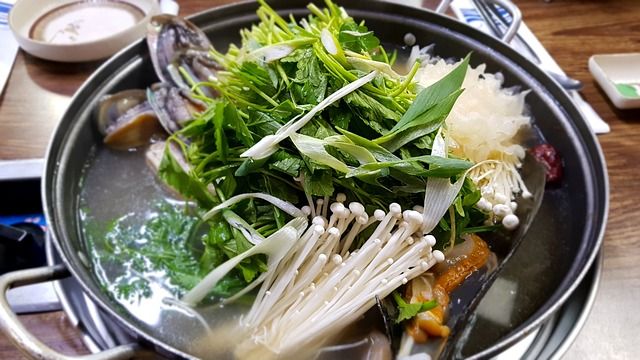 Jia Xiang Xiao Chu Menu Delivery
Ordering your favorite Jia Xiang Xiao Chu dishes is made easier simply by ordering thru leading third-party delivery services like Deliveroo, food panda, and grab food. 
Social Media Pages
As of now, they are continuing to improve their social media pages and you can refer to their Instagram page to get know more of their menu and locations.
Instagram: https://www.instagram.com/jiaxiang.sg/
FAQs
Where is the Jia Xiang Xiao Chu restaurant located in Singapore?
Jia Xiang Xiao Chu restaurant in Singapore is located at 189 New Bridge Road. Another location is Chinatown. 
What are the opening hours of the Jia Xiang Xiao Chu restaurant?
Jia Xiang Xiao Chu's opening hours are from 11:00 am until 4:00 am and they are serving lunch and dinner. 
What is the signature dish or specialty of the Jia Xiang Xiao Chu?
Jia Xiang Xiao Chu restaurant specializes in local dishes of all kinds like cold dishes, dumplings, and marinated pork. They also serve different kinds of noodles and different buns with stuffing.
Is Jia Xiang Xiao Chu halal certified?
Since Jia Xiang Xiao Chu is serving pork dishes Jia Xiang Xiao Chu is not halal certified. 
Conclusion
A great place to go especially if you're looking for home-cooked meal-like dishes as they specialize in local dishes. Jia Xiang Xiao Chu's menu has a lot of delicious flavors and healthy dishes to offer to their customers plus the price of their food items are relatively low compared with other Chinese restaurants in Singapore. Service crews are okay with fast service and comfortable places. Highly recommended for everyone.