A lot of Cantonese-style cuisine restaurants are offering delicious food products however their prices are expensive have you ever wondered where you could get the best Cantonese cuisine without spending too much? Look no more and this article is great news for you. The Hawker Chan menu has a lot of delicious items to offer without spending too much this restaurant is offering Cantonese cuisine at a very affordable price so this could be your next stop if you're looking for a place that offers Cantonese food. In our article now we are going to get to know Hawker Chan more, how much their foods, and their best sellers. I'm not going to prolong this for my very long introduction, let's start!
You can find the updated pricing information for the Hawker Chan menu below.
MENU
PRICE (SGD)

Mains

Soya sauce chicken rice
$6.50
Soya sauce chicken drumstick rice
$7.00
Soya sauce chicken with char siew rice
$10.40
Char siew rice
$6.50
Char siew with roasted pork rice
$11.30
Roasted pork rice
$6.50
Pork rib rice
$6.50
Soya sauce chicken noodle
$8.10
Soya sauce chicken with char siew noodle
$10.00
Char siew noodle
$7.50
Roasted pork noodle
$7.50
Pork rib noodle
$7.50
Wanton char siew noodle
$7.80
Soya sauce chicken hor fun
$7.00
Soya sauce chicken with char siew hor fun
$10.00
Char siew hor fan
$7.50
Roasted pork hor fan
$7.50
Pork rib hor fan
$7.50
Wanton char hor fan
$7.80
Half chicken
$20.70
Whole chicken
$33.00
3 combi platter
$16.20

A la carte

Soybean sprout
$4.50
Seasonal vegetable
$6.90
Soya sauce noodle
$2.50
Soya sauce hor fan
$2.50

Side dishes

Thai fragrant rice with sauce
$1.40
Braised egg
$1.40
About Hawker Chan
Hawker Chan started in 2009, it is founded by Chan Hong Meng a Malaysian chef who's a farmer's son that migrated to Singapore. Chan hong meng first trained and discovered his cooking skills while preparing food for his family when he was young. He does believe that delicious food shouldn't be expensive, Chan Hong Meng was trained by a chef from Hong Kong in the 80s. That chef used the Hong Kong style of cooking he learned to cook with that chef's Michelin style where just simple ingredients are present by creating a delicious meal.
In just 3 short years this establishment's popularity grew all over Singapore and eventually other parts of the world. Hawker Chan becomes the world's cheapest Michelin starred in the worldRoasted Pork because of how cheap their foods are. Hawker Chan is the first street food stall in Singapore to get a prestigious Michelin star and everyone knows that to get this it requires a lot of passion and hard work. As of today hawker chan has locations in different countries like Taiwan, Malaysia, China, Thailand, the Philippines, Australia, United Arab Emirates, and Kazakstan.
Hawker Chan Menu Best Seller
I have listed some of their best-selling food items for you to have an idea of which one to pick if ever you are going to visit their place.
Roasted Pork Rice – This is one of hawker chan's best-selling items and yes we all have this roasted pork before since a lot of restaurants are offering this same dish however still Hawker Chan's Roasted Pork is one or probably the best restaurant that cooks this dish and also this is the best dish on their menu. I like the texture of their roasted pork rice and it is everything that you wanted on roasted pork very tender meat but crispy at the same time this dish has a lot of flavors.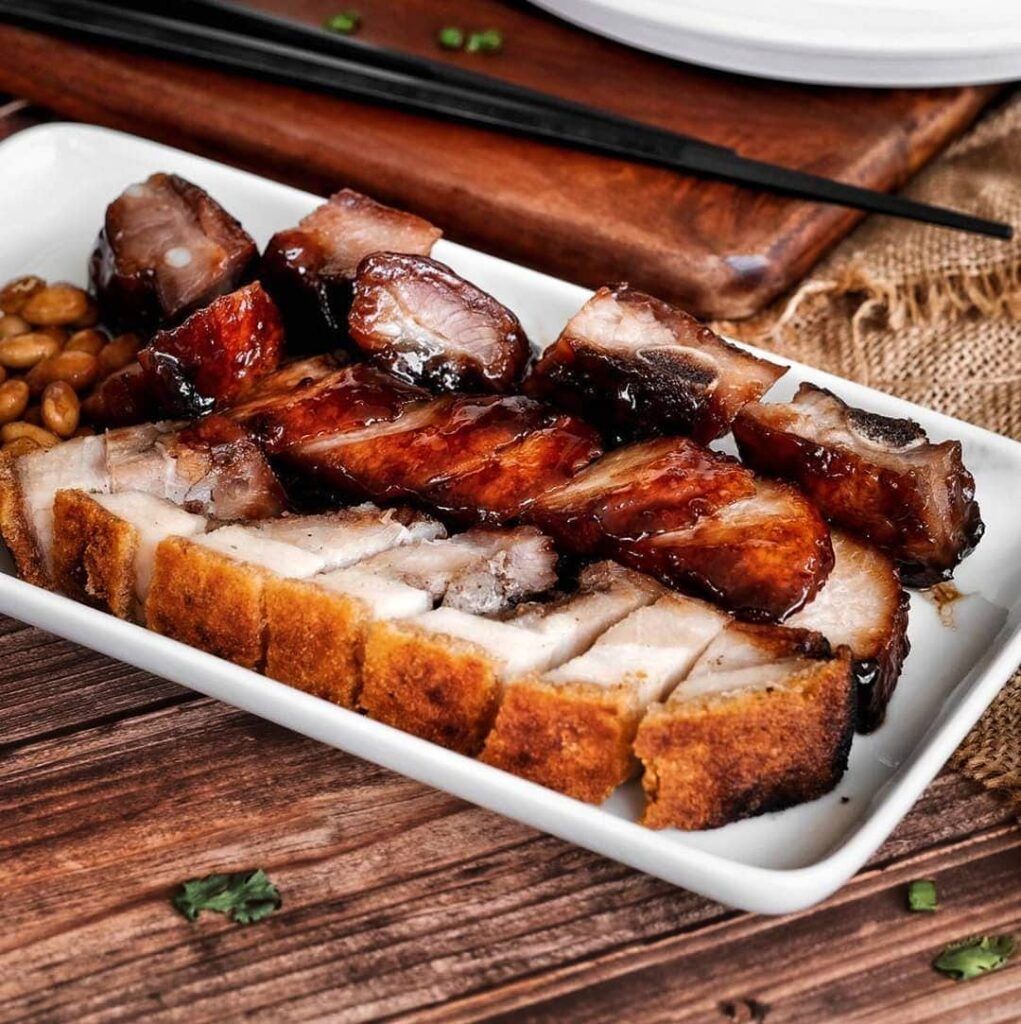 Fried Dumplings – One of their best and easy food comes with the name fried dumplings. Their fried dumplings are really tasty and delicate and to be honest quite addictive. I love how tasty their fried dumplings are with or without the dipping sauce. This is also a must-try item on their menu.
Whole Chicken – Hawker Chan's whole chicken is something that you shouldn't miss. Their whole chicken is seasoned really well then coated with bread crumbs and cooked deep-fried. The chicken is tender and tasty I like how balanced the taste is in this dish and not too salty. Best partner with rice or just by itself.
Hawker Chan Menu Rice
This eatery has 4 options for its rice menu. The first one is their soya sauce chicken rice which is one of their best rice and a must-try as well, they also have char siew rice, roasted pork rice is also a great option on this menu and the serving size is also great lastly their pork rib rice also a must try.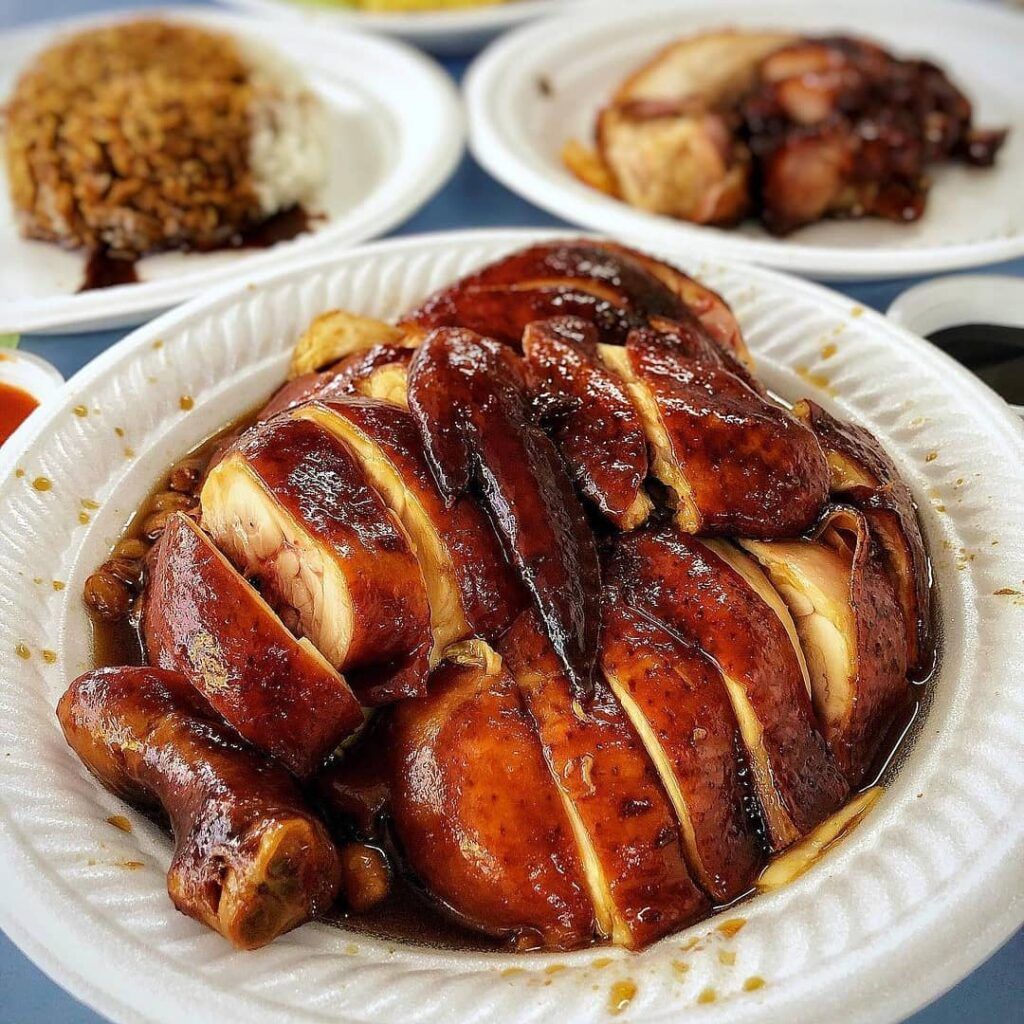 Hawker Chan Noodles Menu
On their noodle menu, they have five dishes to choose from. They have soya sauce chicken noodles which are quite popular among their customers, and soya sauce chicken with char siew noodles which is something more extra than the previous one. Char siew noodle if you love spicy food, roasted pork noodle which is served with a thick cut of roasted pork, and lastly their pork rib noodle which is also spicy.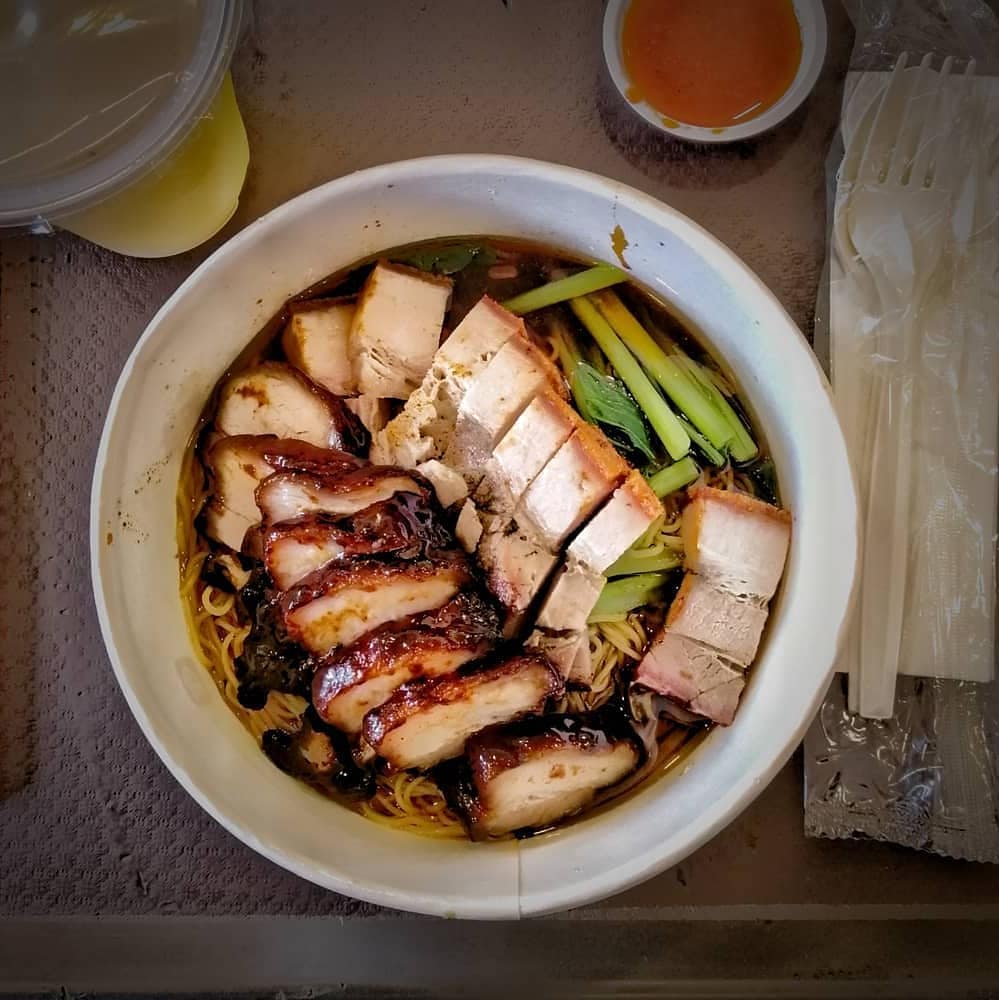 Hor Fun
Hawker Chan has 6 options for their Hor fun menu. They have Soya Sauce Chicken Hor Fun which is spicy, Soya Sauce Chicken with Char Siew Hor Fun which is not spicy, Char Siew Hor Fun, Roasted Pork Hor Fun and Pork Rib Hor Fun are spicy as well and lastly their Wanton Char Hor Fun.
Hawker Chan Menu Delivery
To order your favorite dishes from Hawker Chan online, simply visit their website at https://www.liaofanhawkerchan.com/menu. If you prefer to speak with someone directly, you can also call their branches at the following numbers:
Hawker Chan Tai Seng branch – +6563862000
Liao Fan Hawker Chan Chinatown – +6562211668
You can also check on their branches' phone numbers and ask if they do deliveries.
Social Media Pages
Join Hawker Chan in celebrating the vibrant food culture of Singapore and be a part of our journey by following our social media pages. Stay updated on the latest promotions, new menu items, and exclusive offers. Discover why Hawker Chan is a culinary destination that leaves a lasting impression. Come and experience the taste of excellence.
Facebook: https://www.facebook.com/hawkerchanSG
Instagram: https://www.instagram.com/liaofanhawkerchan/
Website: https://hawkerchan.oddle.me/en_SG/stores
FAQs
Who is Hawker Chan?
Hawker Chan is a restaurant that has branches in different countries that serves Cantonese foods and is founded by Chan Hong Meng.
Does Hawker Chan serve only soya sauce chicken rice and noodle?
Yes, those are Hawker Chan's specialties however there are items on their menu that are different just like dumplings.
Does Hawker Chan have any international locations?
Yes, Hawker Chan has a lot of locations outside Singapore. Locations samples are Taiwan, Malaysia, and the Philippines.
Is Hawker Chan halal-certified?
No. Hawker Chan is not a halal-certified restaurant since they are serving pork dishes.
Conclusion
Simple food but the best. Hawker Chan's menu only proves that simple and delicious food can be cheap but with great quality. I can't find what to complain about their food since everything is so delicious. Their place is okay though there are a lot of customers, especially in the evening they can still maintain it and that's kudos to the workers and restaurant crews. If you're looking for great quality food hawker chan is the best place to go, highly recommendable for everyone especially those who love spicy foods and food explorers like me.