The Chee Wei Vegetarian menu consists of traditional Asian cuisines with contemporary fusion. It is known for serving delicious, nutritious, and economical vegetarian, vegan, and plant-based cuisines. This restaurant serves heartwarming noodles, satisfying rice meals, and comforting soups. The dishes of this restaurant complement well with its relaxing atmosphere, and you can enjoy them at your convenience as they are available for dine-in, takeout, and delivery. 
You can find the updated pricing information for the Chee Wei Vegetarian menu below.
MENU
PRICE (SGD)

Noodle

Fried Kway Teow
$3.70
Maggi Noodle
$3.70
Mee Goreng
$3.70
Mee Rebus
$4.50
Mee Siam
$4.50
Signature White Mee Hoon
$3.70
Superior Soy Sauce Noodle
$3.70

Rice

Turmeric Nasi Lemak
$4.70
Vegetarian Chicken Rice
$4.70

Soup

Vegetarian Fish Soup
$3.50
About Chee Wei Vegetarian 
Chee Wei Vegetarian was founded in 1979 to serve locals and tourists distinctive noodle dishes. It aims to provide quality, great-tasting, affordable dishes, and top-notch service to its patrons. The outlets of this restaurant are located in a good location, so it is easily accessible by everyone. It has a welcoming and contemporary ambiance as it is well-lighted and has comfortable seating. 
Chee Wei Vegetarian Menu Noodles 
The noodles served by Chee Wei Vegetarian consist of cuisines inspired by Asian cultures. These noodles have various delicious and nutritious toppings that enhance their taste, texture, and plating presentation. 
Mee Siam – One of the famous and signature dishes of this restaurant. The supple and soft mee hoon is cooked in a rich and delicious gravy. It has a unique taste as homemade gravy with a perfect balance of mild sweetness, and the zesty flavor is used in preparing this dish. The fresh coconut milk also adds a creamy and smooth texture, gratifying each bite. 
Signature White Mee Hoon – It is a go-to food for its patrons as it is simply delicious. This signature noodle dish is made with stir-fried thin white mee hoon and topped with vegetables and other toppings. The crispy beancurd, mock meat, and fresh green vegetables combine perfectly with noodles.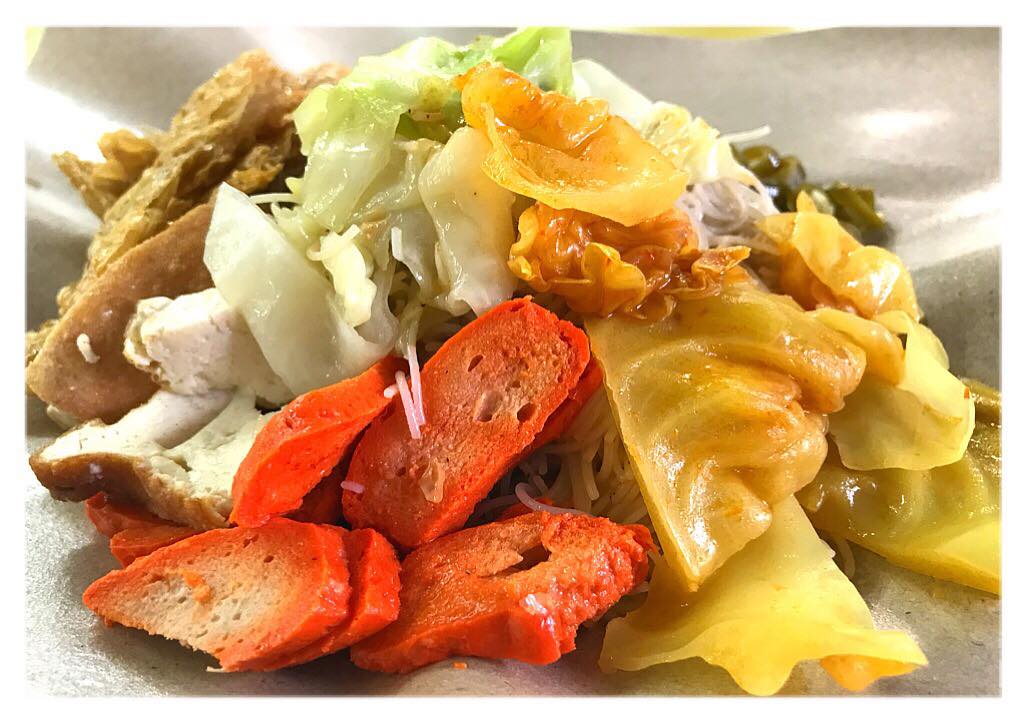 Fried Kway Teow – Kway Teow is a noodle dish that originates from Teochew culture and is made with stir-fried rice noodles. It is one of the famous cuisines in Singapore, made with simple and affordable ingredients and easy to prepare. The dark and light soy sauce gives a glossy look that will entice you to try it. 
Mee Rebus – The smooth yellow noodle is combined with the gravy made of pumpkin. It is a luscious and comforting dish that will satisfy your meal. The ingredients included in this mee rebus combine perfectly with the taste and texture of noodles. It is one of the popular dishes as its customers describe it as one of the tastiest variants of mee rebus they tried. 
Mee Goreng – Mee Goreng is a famous cuisine where thin yellow noodles are stir-fried with special ingredients and spices to make them flavorsome. The glossy and delicious sauce complements well with the noodles, making it a luscious dish. It is a classic noodle commonly found in hawker stalls in some countries in Asia, like Singapore, Indonesia, and Malaysia. 
Maggi Noodle – This Chee Wei Vegetarian menu is a well-known dish in Singapore as it has surprising goodness that will boost your appetite. This is a famous and convenient meal that people love as its taste harmoniously goes well with various ingredients. It is one of the easy-to-prepare cuisines that always satisfy people's cravings from different walks of life. 
Superior Soy Sauce Noodle – This noodle served by Chee Wei Vegetarian is known for its simplicity and signature soy sauce flavor. This is one of the cuisines you should not miss out on when you visit or order from this restaurant, as it is packed with delicious taste, making it irresistible. Each bite of this superior soy sauce noodle is satisfying because its ingredients are well-combined, resulting in an extraordinary dish.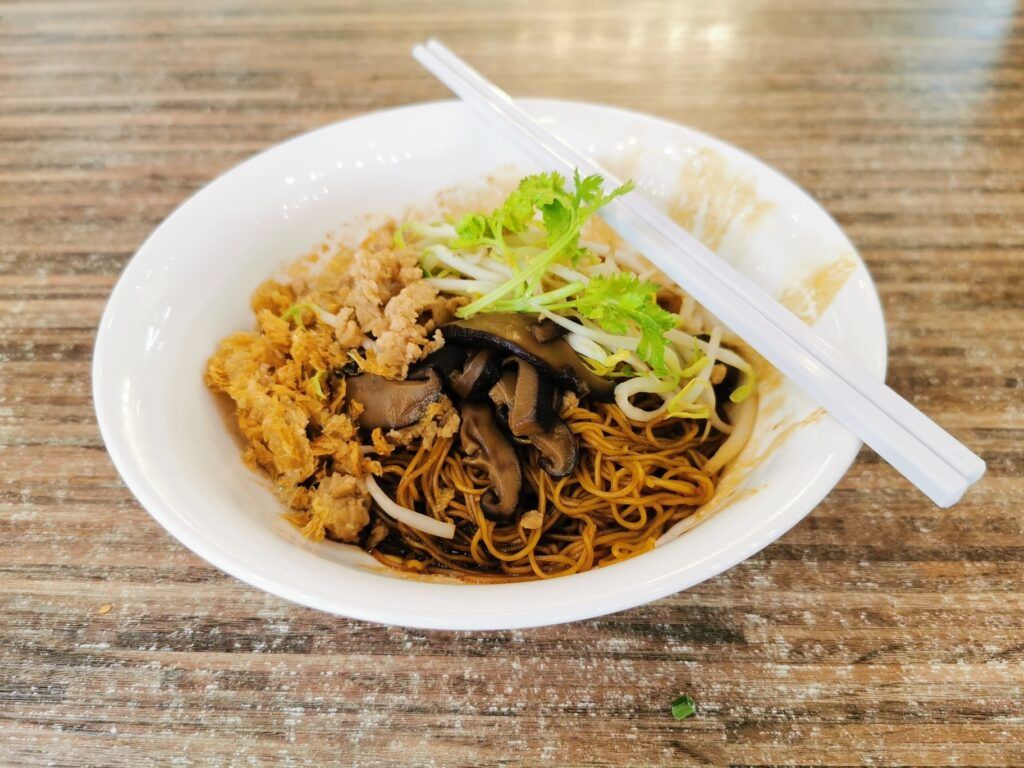 Chee Wei Vegetarian Menu Rice 
Chee Wei Vegetarian offers white steamed rice and turmeric nasi lemak with various vegetarian dishes. The vibrant and luscious dishes served with it give a festive look and complements the texture and taste of rice well. 
Turmeric Nasi Lemak – The rice served in this meal is extraordinary as it is infused with a healthy dose of turmeric and fresh coconut milk, giving a vibrant and appetizing color. The aroma and distinctive flavor of Nasi Lemak make it one-of-a-kind. It is served with vegetarian ikan bilis, vegetarian fish, pandan chicken, peanuts, and homemade sambal chili, making it flavorful and satisfying. 
Vegetarian Chicken Rice – A healthy meal that consists of moist and aromatic white steamed rice. It has vegetarian chicken, mixed vegetables, zesty homemade chili, and a special sauce.  The fresh vegetables and other ingredients served with it have vibrant colors, making this dish eye-catching. The superior sauce served on its side enhances the flavor of rice and vegetarian chicken. 
Chee Wei Vegetarian Soup Menu
Chee Wei Vegetarian offers a soup dish that goes well with its rice meals. It has a yummy taste and comforting goodness, giving diners a satisfying and unique dining experience. 
Vegetarian Fish Soup – This soup consists of various vegetarian seafood dishes that are cooked expertly. The light broth of this dish is heartwarming and delicious, making it perfect during the cold season. It is topped with cilantro leaves that help in enhancing the texture and flavor of this dish.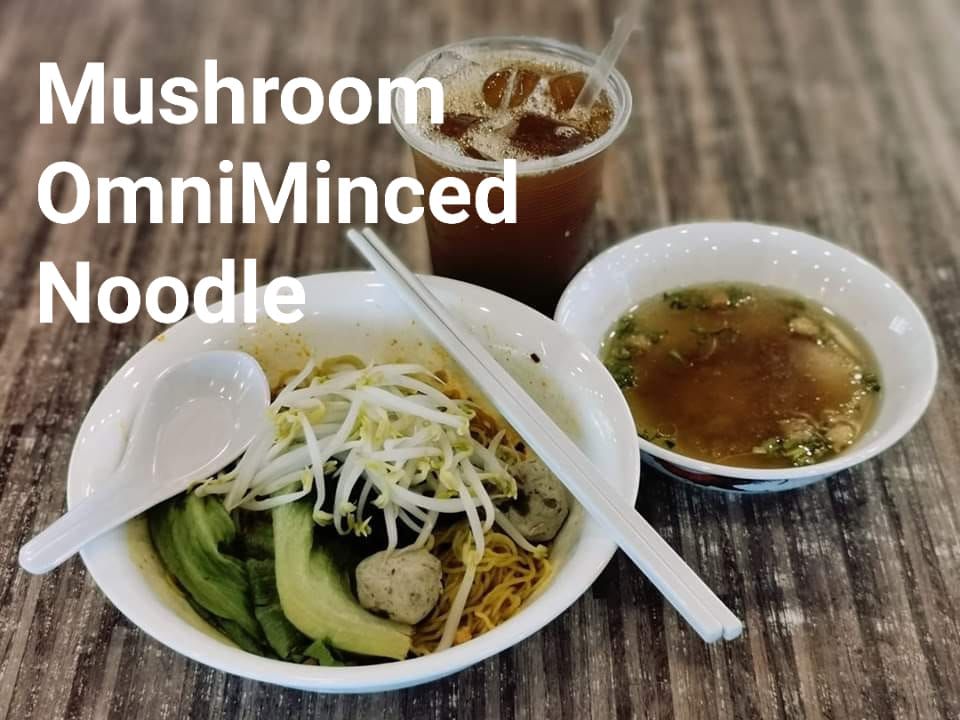 Chee Wei Vegetarian Menu Delivery 
The menu of Chee Wei Vegetarian is available on different delivery platforms such as Deliveroo, GrabFood, and FoodPanda. The cuisines differ from each platform, so it is best to check the available dishes in each delivery platform before you make your order. 
Social Media Pages
Follow their social media pages to embark on a culinary journey that celebrates the art of plant-based dining. Whether you're a vegetarian or simply looking to explore new culinary horizons, Chee Wei Vegetarian is your go-to destination for flavorful and satisfying meals.
Facebook: https://www.facebook.com/chee.wei.vegetarian
Email: [email protected]
FAQs
Is Chee Wei Vegetarian a fully vegetarian restaurant? 
Yes, Chee Wei Vegetarian is a fully vegetarian restaurant. 
What types of cuisines are available at Chee Wei Vegetarian? 
Asian is the type of cuisine available at Chee Wei Vegetarian. 
Does Chee Wei Vegetarian use mock meats in their dishes? 
Yes, Chee Wei Vegetarian uses mock meats in their dishes to make them perfect for vegetarians. 
Is Chee Wei Vegetarian halal-certified? 
No, Chee Wei Vegetarian is not a halal-certified restaurant in Singapore. 
Conclusion
The Chee Wei Vegetarian menu showcases the unique and vibrant culture of Asia. Its customers recommend its cuisines as they are delicious, have a generous serving, nutritious, and are reasonably priced. Each dish is prepared expertly to ensure that customers will enjoy their meals. This is a go-to place for those following a healthy and vegetarian diet.