Looking for a grilled resto around Singapore? Look no further and stop by Backyard Griller! At Backyard Griller, you can expect a menu filled with a variety of grilled delights from juicy grilled meats to flavorful seafood and vegetarian options, there is something to suit every palate. The menu at Backyard Griller is carefully crafted, featuring a diverse selection of grilled meats, seafood, and vegetarian options, each of which uses high-quality ingredients to ensure that every bite is a burst of delicious flavors.
You can find the updated pricing information for the Backyard Griller menu below.
MENU
PRICE (SGD)

Appetisers & Salads

H1. Forest Mushroom Soup
$4.17
H3. Deep-fried Chicken Wings
$5.87
H4. Calamari Rings
$6.71
H5. Tempura Prawn
$6.71
H6. Chicken Nuggets
$5.87
H7. Cheese Fries
$5.87
H8. Truffle Fries
$6.71
H9. Classic Salad
$6.71
H10. Popcorn Chicken Salad
$7.57
H11. Smoked Salmon Salad
$8.42
1 Pc Chicken Wing
$2.04
Sweet Potato Fries
$6.71

Oven Baked Rice & Pasta

E1. Seafood
$10.12
E2. Mushroom & Sausage
$9.27
E3. Grilled Chicken
$9.27
E4. Grilled Fish
$9.27
E5. Salmon Fish
$9.27

Poultry Farm

A1. Signature Char-grilled Chicken Chop
$10.96
A2. Black Pepper Chicken Chop
$10.96
A3. Cheesy Chicken Chop
$11.82
A4. Garlic Fix Chicken Chop
$11.82
A5. Classic Chicken Cutlet
$10.96
A6. Cheesy Chicken Cutlet
$11.82
A7. Double Up Chicken Chop
$16.06
A8. Chicken Chop with Chicken Bratwurst Sausage
$15.21
A9. Chicken Chop with Tiger Prawn
$15.21
A10. Deep-fried Spring Chicken
$9.27
Ocean Catch
B1. Breaded Dory Fish
$11.82
B2. Breaded Seafood Combo
15.21
B3. Pan-grilled Dory with Brown Sauce
11.82
B4. Pan-Grilled Dory With Black Pepper Sauce
$11.82
B5. Char-grilled Salmon with Dill Cream Sauce
$16.91

Steak Out

C4. New Zealand T-bone Lamb Chop
$14.36
C5. New Zealand T-bone Lamb Chop with Lamb Bratwurst Sausage
$16.91

Pasta Fest

F1. Seafood Pasta
$10.12
F2. Spicy Garlic Prawn Aglio Olio
$9.27
F4. Spaghetti Bolognese
$8.42
F5. Carbonara
$8.42
F6. Wild Mushroom Aglio Olio
$8.42
F7. Chicken Chop Pasta
$9.27
F8. Grilled Fish Pasta
$9.27
F9. Grilled Salmon Pasta
$13.52

Fried Rice Series

G1. Chicken Wing Fried Rice
$7.57
G2. Popcorn Chicken Fried Rice
$6.71
G3. Char-grilled Chicken Fried Rice
$9.27
G4. Classic Cutlet Fried Rice
$9.27
G5. Half Spring Chicken Fried Rice
$8.42
G6. Grilled Fish Fried Rice
$9.27
G7. Grilled Salmon Fried Rice
$13.52

Side Dishes

J1. Straight Cut Fries
$3.83
J2. Onion Rings
$3.83
J3. Wedges
$3.83
J4. Baked Potato
$3.83
J5. Mashed Potato
$3.83
J6. Baked Beans
$3.83
J7. Coleslaw
$3.83
J9. Sauteed Mushroom
$3.83
J10. Fresh Salad
$3.83
J11. Cheese Pasta
$5.53
J12. Potato Salad
$5.53
About Backyard Griller
Backyard Griller is a popular restaurant in Singapore that specializes in serving delectable grilled dishes in an inviting ambiance and comfortable atmosphere. It offers a unique dining experience where guests can enjoy delicious food prepared with passion and expertise. The restaurant takes pride in using high-quality ingredients and carefully marinating its dishes to ensure rich flavors and tender textures and the cozy outdoor seating area adds to the charm, providing a relaxed setting where you can enjoy your meal.
Backyard Griller Menu Best Seller
This menu is composed of the best-selling items by customers both from Backyard Griller's physical and online stores.
Tempura Prawn – It is a delightful dish that features succulent prawns that are deep-fried to perfection, creating a satisfying crunch with each bite. The dish is served with a dipping sauce that complements the natural sweetness of the prawns. 
Chicken Nuggets – Backyard Griller's Chicken Nuggets are a classic favorite among both kids and adults. These bite-sized chicken pieces are breaded and deep-fried till golden brown, creating a surface that is crispy and flavorful while the interior is moist and soft.
Pan-Grilled Dory With Black Pepper Sauce – The dory fish used in this dish is carefully grilled to achieve a perfect balance between a tender interior and a slightly charred exterior. It is then served with a flavorful black pepper sauce that adds a kick of spice and enhances the natural flavors of the fish.
Forest Mushroom Soup – This creamy soup is made with a medley of forest mushrooms, creating a rich and earthy flavor profile. It is served hot and garnished with fresh herbs, making it warm and comfortable to the stomach.
Deep-fried Chicken Wings – These chicken wings are a popular choice for those who enjoy crispy and flavorful chicken. The wings are seasoned and deep-fried to a golden brown, resulting in a crunchy exterior and juicy meat inside.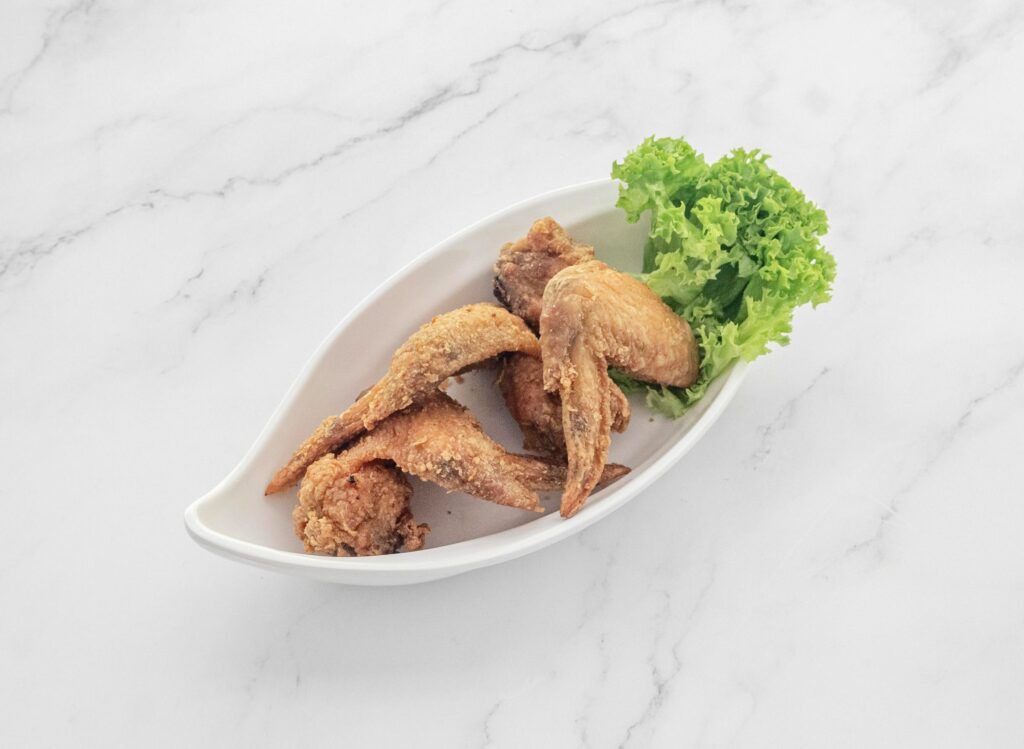 Backyard Griller Menu Appetizers and Salads
This menu is made up of a wide variety of appetizers and salad dishes that would make your dining experience at Backyard Griller complete.
Classic Salad – It features a mix of fresh greens, such as lettuce, spinach, and arugula, along with cherry tomatoes, cucumber slices, and other seasonal vegetables and then topped with a tangy dressing that adds a burst of flavor to the crisp and vibrant ingredients. 
Cheese Fries – These cheese fries are a delicious appetizer that combines crispy fries with a generous topping of melted cheese. The fries are golden and crispy, providing a satisfying texture, while the melted cheese adds a rich and savory element to each bite.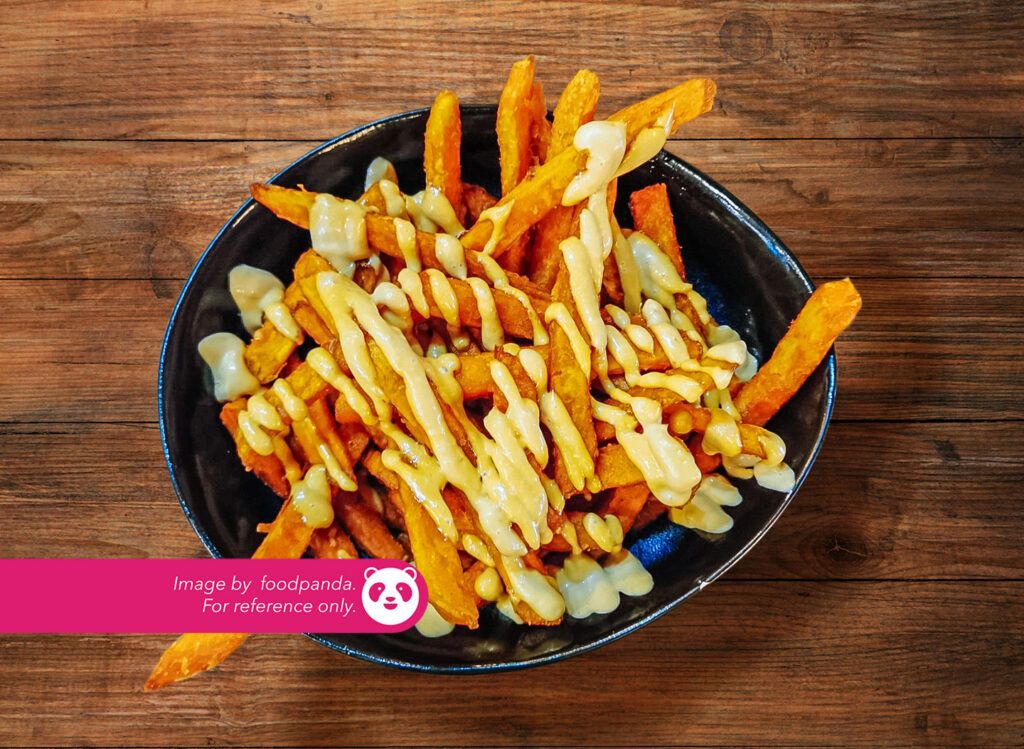 Calamari Rings – Made from tender squid rings coated in a light and crispy batter, these rings are deep-fried to achieve a perfect golden brown color. The calamari rings are typically served with a dipping sauce that complements the natural flavors of the seafood.
Oven Baked Rice and Pasta
This menu is composed of heavy food items that range from rice dishes to pasta dishes.
Mushroom & Sausage – This dish features a medley of sautéed mushrooms and juicy sausages, cooked to perfection. The mushrooms lend a rich and earthy flavor, while the sausages provide a hearty and satisfying element to the dish.
Grilled Fish – The fish used in this dish is a tender fillet that was grilled to perfection, resulting in a lightly charred exterior and moist, flaky flesh. The fish's natural taste is enhanced by the smokey flavor that the grilling technique gives it.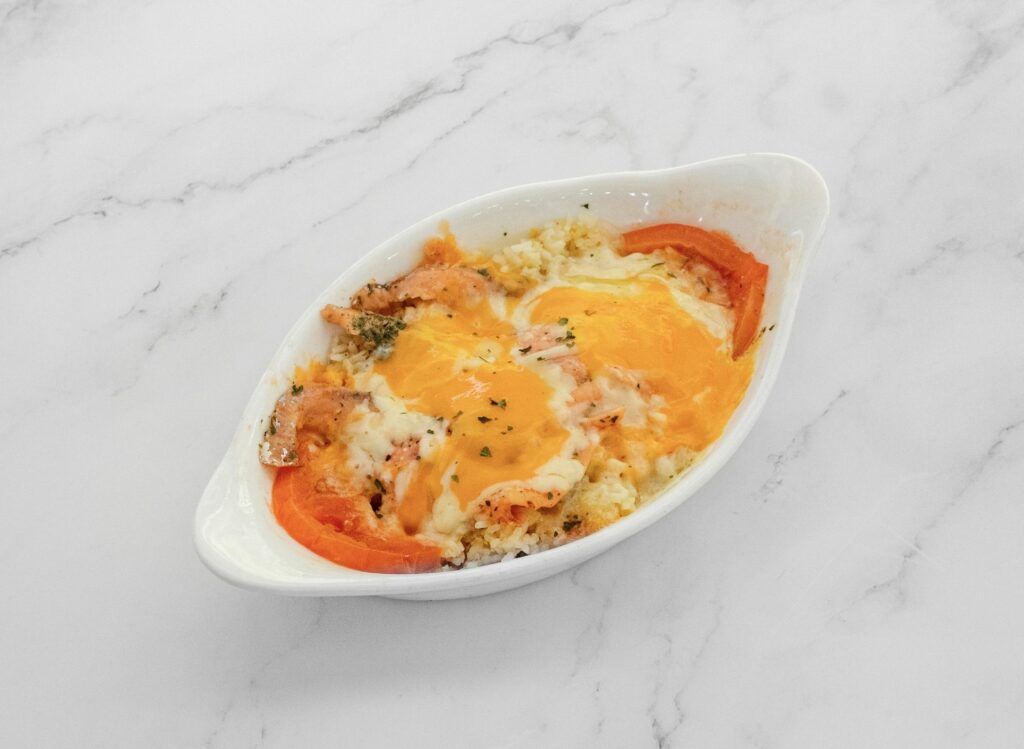 Grilled Chicken – The Grilled Chicken at Backyard Griller is a classic choice composed of tender and succulent chicken pieces marinated in a flavorful blend of herbs and spices, then grilled to perfection. It is a comforting and satisfying option for those craving well-seasoned and juicy chicken dishes.
Backyard Griller Menu Poultry Farm
This menu showcases a variety of dishes featuring delicious and tender poultry options. Each meal is expertly prepared with high-quality ingredients and cooked to perfection, offering a variety of flavors and presentations that are sure to please every palate. 
Backyard Griller Menu Ocean Catch
This menu showcases a selection of delicious dishes featuring the freshest and finest seafood offerings from Backyard Griller. Each dish is skillfully prepared using high-quality ingredients and cooked to perfection to provide diners with a memorable dining experience.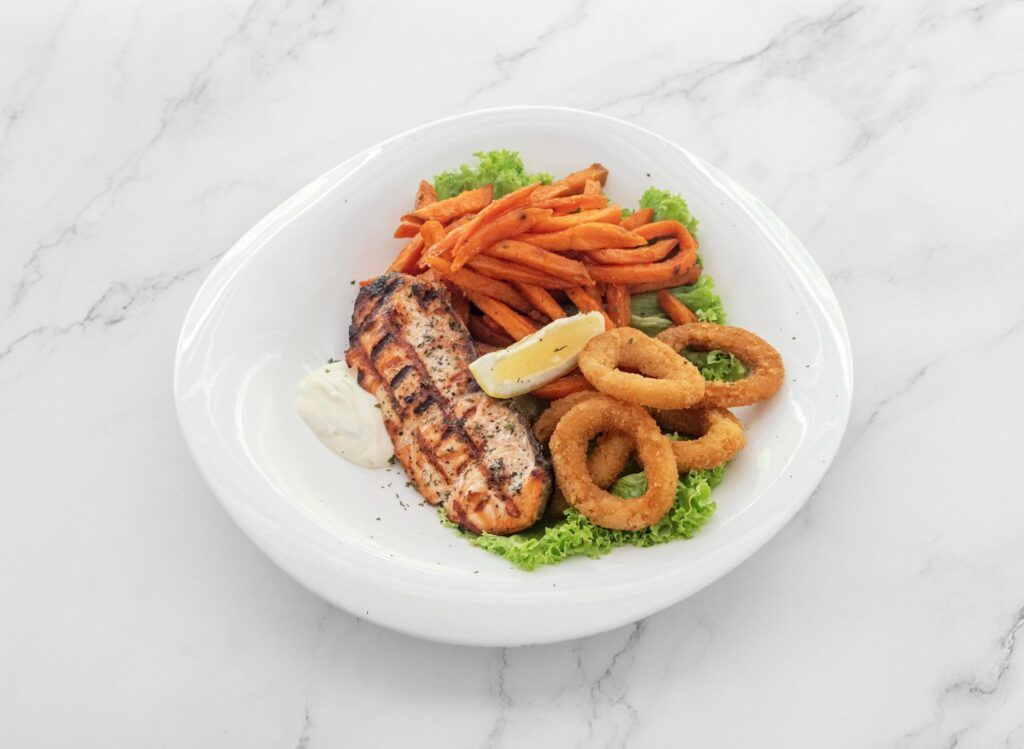 Backyard Griller Menu Delivery
Backyard Griller provides a menu delivery for customers who are craving grilled items but can't go outside. Customers who have other things to do at home, at work, or with their studies now have a convenient way to satisfy their cravings by placing their order by placing orders through third-party delivery services like FoodPanda or GrabFood!
Social Media Pages
Follow them on social media, visit our store, and let Backyard Griller be your trusted partner in making every outdoor cooking experience unforgettable. Together, let's fire up the grill and turn your backyard into a culinary paradise!
Instagram: https://www.instagram.com/backyardgriller.sg/
FAQs
Where is the Backyard Griller restaurant located in Singapore?
The Backyard Griller restaurant is located at 727 Ang Mo Kio Ave 6, SG 560727, Singapore.
Can I order from the Backyard Griller restaurant through food delivery platforms like Foodpanda? 
Yes, you can order from Backyard Griller's menu delivery through FoodPanda.
What type of cuisine does the Backyard Griller restaurant specialize in?
The Backyard Griller specializes in American-style barbecue and grilled dishes. 
Can I make reservations for a dine-in at the Backyard Griller restaurant?
Yes, reserving a table is allowed at Backyard Griller.
Does Backyard Griller have any halal certifications?
Backyard Griller does not have any halal certifications.
Conclusion
Backyard Griller is one of the best restaurants in Singapore that offers a delightful dining experience centered around grilled cuisine featuring a diverse menu filled with a variety of grilled meats, seafood, and vegetarian options. The inviting ambiance of the restaurant provides a comfortable and relaxed setting for diners to enjoy their meals, whether it's a casual gathering or a special occasion. The friendly and attentive service further enhances the overall dining experience, making guests feel welcomed and well taken care of.